Security
Gathering all the board members in a single board meeting tool is a perfect scenario for an organization or department. However, how secure is it? Nowadays, with a strong trend on remote collaboration and multiple devices used for work, security becomes one of the biggest concerns.
The safety of the software is a crucial point, which is the key to successful and flawless collaboration. Selecting a platform for a boardroom meeting, you should pay due attention to the level of protection.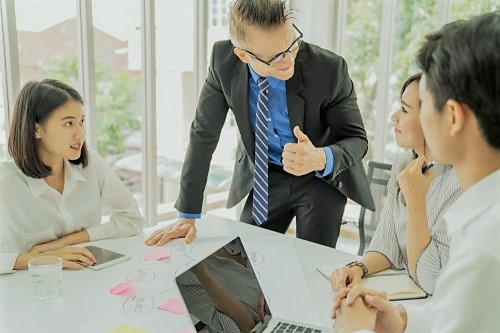 The latest encryption version, two-factor authentication, personalized access, and other methods help to protect the platform from unauthorized access and information from being passed to third parties. Join the meeting using your individual login and password, approving them with the help of a special security code sent to your mobile device.
Video conferencing is another quality tool that sets online, real-time communication among business partners. This is an ideal method to discuss problems and find solutions. Besides, board meetings have other benefits for the company, as they provide a chance to share important papers, materials, and documents, so partners have insight into the decisions.
Better Efficiency and Resource-Savings
Following numerous reviews, holding online board room meetings is an effective way to lead the business, discuss important issues with the members of the board of directors and take common decisions. Apart from being a convenient way of information, ideas and plans exchange, boardroom software is also an effective option to use.
The most common advantages of using boardroom platforms include the following:
Cost-effective meetings. When comparing online meetings to physical ones, the first ones require only a mobile device or a computer and the Internet, while its results are comparatively higher. Thus, with a digital boardroom, you can save not only time but money.
Ability to exchange important information. Individual access is required in order to enter the meeting. Once you are logged in, you will be able to share information with other board members for the most effective decision making;
Enhanced efficiency and productivity. With a quality digital boardroom, there is an opportunity to interact in the most convenient ways, presenting different files and sharing important materials, which contributes to the beneficial final results of the meeting.
Better opportunities. People have got an exclusive opportunity to attend the meeting from any place only having access to the Internet. No matter if you are abroad on vacation or in your workspace, with easy access and protected connection, participation in discussion became simple and safe.
Business Development
The challenge with data management starts at the moment when there is a need to analyze and manage documents and launch them at work. Since data analytics appears to be one of the business priorities, it is essential to deal with the problem in a fast and quality manner.
Online board tool is one of the innovative and up-to-date ways to fulfill the task. In addition, using this type of software in business presupposes a range of other benefits:
Simplified planning and better stimulation. The members of the boardroom can view the presented information, analyze alternative courses and compare the influences of potential decisions;
Influential meetings. Visualized data and other important information can be used during the conversation to explain certain details and help in choosing further solutions when needed;
Data-driven insights. With boardroom meetings, there is an opportunity to explore the connection between various data sets, using them for further analysis and discussion;
Access to quality content. Business directors and leaders get free access to data models, predefined queries and other materials, related to the business project.